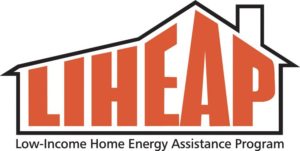 The subsidy portion of the Low-Income Home Energy Assistance Program (LIHEAP), administered by Big Sandy Area Community Action Program, has begun. Low-income individuals and families in need of assistance make an appointment online or over the phone.
LIHEAP is a federally-funded program that helps low-income households with their home energy bills. By ensuring proper heating, the risk of health and safety problems such as illness, fire, or eviction is reduced. This important federal program helps provide heating assistance to over 100,000 families in Kentucky each year.  It operates in two components:  the subsidy component and the crisis component.
You do not have to have a "disconnect" notice during the subsidy component of LIHEAP.
Individuals seeking assistance during the subsidy component must be at or below 150% of the federal poverty level and provide the following information:
Proof of Social Security Number or Permanent Residence (Green Card) for EACH member of the household. In order to receive assistance you MUST bring EVERY Social Security Number or Permanent Residence (Green Card) for each member.
Proof of ALL household's (ALL MEMBERS) income from previous month.
Most CURRENT heating bill, statement from your landlord if heating expenses are included in rent, statement from utility company if you participate in Pre-Pay Electric Program.
The ACCOUNT NUMBER and NAME on the account for ALL heating fuel sources and electric.
Documentation can be uploaded on the agency's secure website. Those without internet service can provide copies of their documentation to the agency by placing them in the locked boxes outside of the local county office.
All eligible applicants will receive a benefit amount that is based on their income and primary fuel type.  Benefit amounts vary based on individual situations. All vouchers are paid directly to the primary fuel vendor with no funds being distributed directly to the applicant household.
Appointments to receive LIHEAP service are being taken now. Appointments can be made online by visiting the agency's website at www.bsacap.org/bookings. Choose the county you reside in. Pick a date on or after November 2nd and a time that would be best for you, add your contact details, and click "Book." Bookings can also be reached through Facebook by clicking the "Book Now" button at the top of Big Sandy Area Community Action Program's page (@BSACAP), just under the cover photo.
Those without internet access can call the automated appointment booking system at (606) 887-1441 and book an appointment over the telephone. Please listen carefully to the menus options. The agency has been experiencing high call volumes and appreciates your patience.
Applications for the subsidy portion of LIHEAP will not be taken after Friday, December 10.
LIHEAP is funded through Community Action Kentucky (CAK), the Cabinet for Health and Family Services, and the U.S. Department of Health and Human Services (DHHS).