Archive for the 'Employment' tag
Posted at 2:22 pm in
News
We have an exciting opportunity coming up next week and we would love for you to join us!
Re-Brand Your Communication Style
with Communication is KEY
Wednesday, Oct. 13
11 a.m. – 12 p.m.
In just one hour ONLINE, you will…
Identify your communication style.
Learn how to use it to say what you mean, and mean what you say.
Understand why having strong communication skills is necessary to achieve your goals.
Identify and overcome common pitfalls.
Re-brand your communication style and get to where you are going.
BSCTC, BSACAP, and the Kentucky Career Center will be joined by Rachelle Burchett, an author, leader, motivator, and creative business professional who delivers results with action-packed energy. She leads by developing team members into trailblazers, thinking innovatively creating strategic/communication action plans, and finding solutions to workforce needs.
Get registered today! It's completely free and we'd love to have you there.
If you have any questions email us at CareerHelp@bsacap.org.
Posted at 10:58 am in
News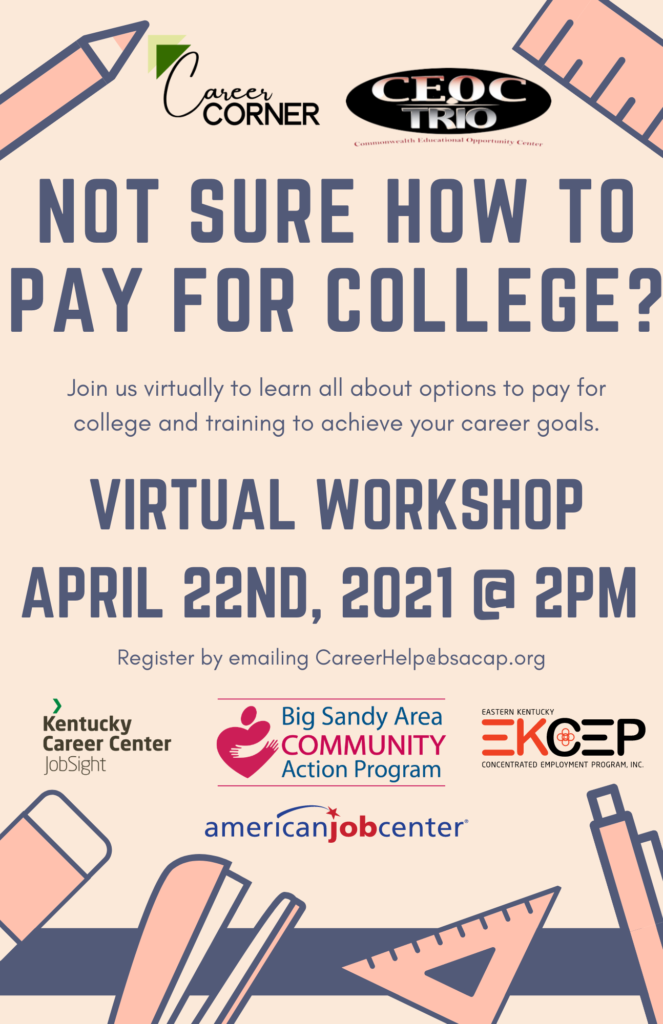 Posted at 10:54 am in
News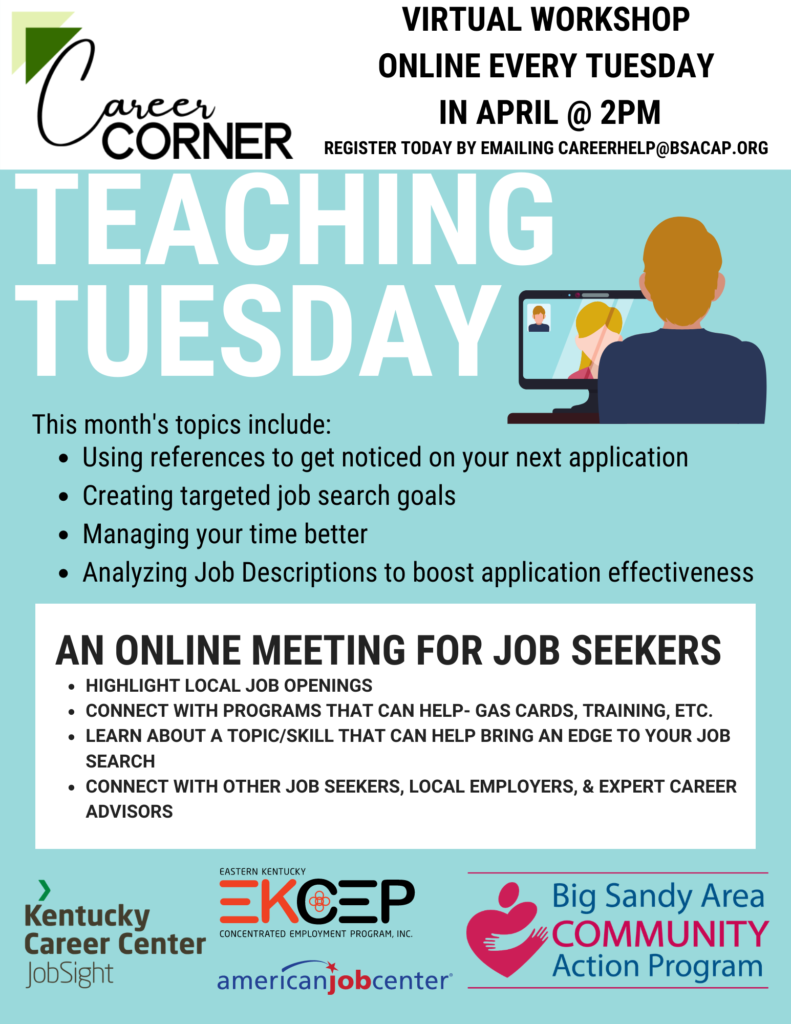 Posted at 11:03 am in
News
Posted at 4:04 pm in
News

Big Sandy Area Community Action Program (BSACAP) is pleased to announce that an all-new youth program will be coming to the agency in October.
For over 50 years, BSACAP has been providing workforce services to the people of the Big Sandy Valley, and this October the agency will continue to provide dynamic and innovative programs with the addition of a Justice-Involved Youth Program.
This new program will target youth ages 18-24 who have been involved with the criminal justice system at some point in their lives. The program will provide mentorship, educational opportunities, and intensive one-on-one job and career counseling with the aim of helping young adults to recover from their mistakes, build a life they can be proud of, and make our communities a better place to live.
The program will be available throughout Eastern Kentucky Concentrated Employment Program's (EKCEP) 23 county service area and BSACAP has been awarded the contract to administer the program in Floyd, Johnson, Magoffin, Martin, and Pike counties.
If you or someone you know is interested in learning more about the program, call your local BSACAP service office at the end of September and find out how you can be involved in this exciting new opportunity.
Floyd County: 606-874-3595 or 606-889-1772
Johnson County: 606-789-3641
Magoffin County: 606-349-2217
Martin County: 606-298-3217
Pike County: 606-432-2775 or 606-433-7721