Archive for the 'Board of Directors' tag
Posted at 2:27 pm in
News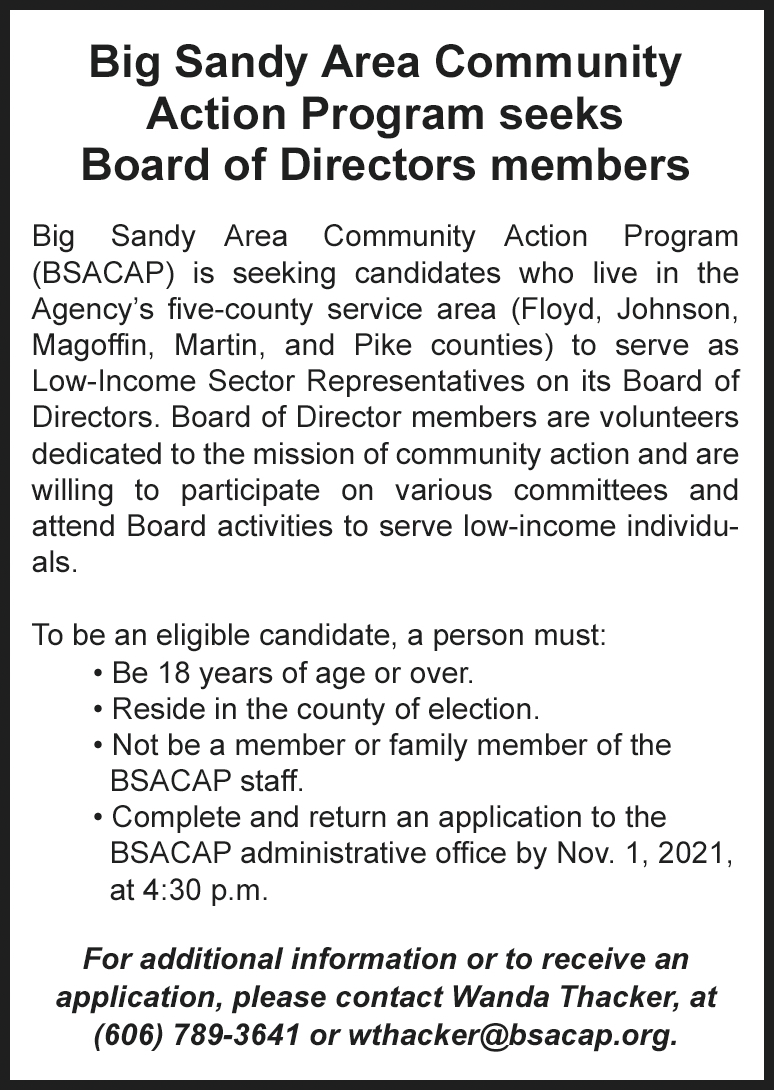 Posted at 10:09 am in
News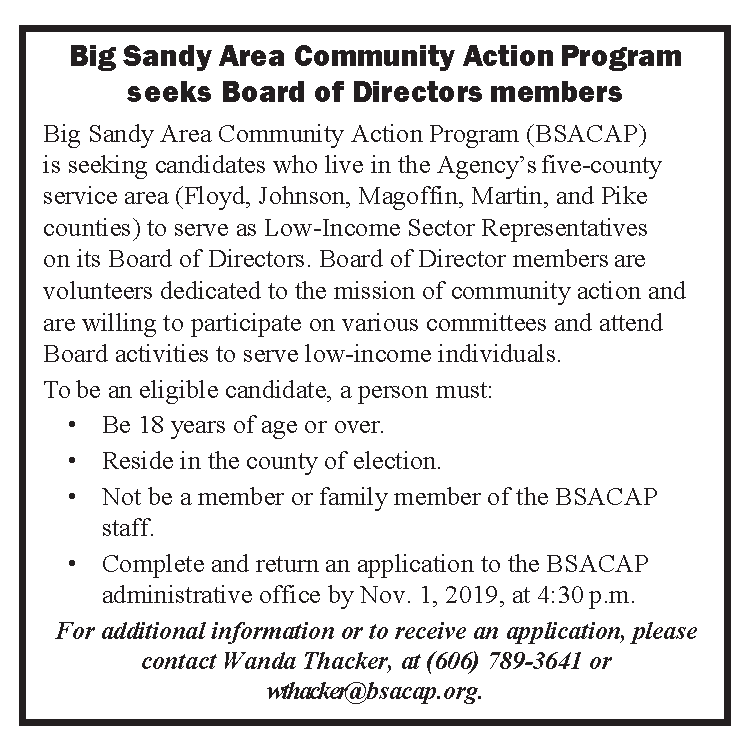 Posted at 10:10 am in
News
The Big Sandy Area Community Action Program Board of Directors is pleased to announce that Wanda Thacker has been hired as the new executive director of the agency. Thacker will take the helm starting Monday, December 3, following the retirement of longtime executive director Mike Howell.
Thacker joined the agency in 2002 and has served as BSACAP's deputy director since 2005. Upon her appointment as Deputy Director, Thacker created the agency's communications department, which included the formalization of the agency's annual report and the institution of the Board of Directors Manuals, the agency newsletter, and our website. She also brought order and enhanced privacy to employee records by formalizing Human Resource processes and creating a distinct department for those processes.
During the burst of funding provided through the American Recovery and Reinvestment Act (ARRA), Thacker successfully managed both the Weatherization Assistance Program (approximately $3 million) and the Community Services Block Grant (approximately $1.5 million). Thacker also oversaw increased funding to both the Senior Community Service Employment Program and the Workforce Investment Act Program.
Vice-Chair of the BSACAP Board of Directors A.B. Conley said, "Ms. Thacker was an outstanding candidate for the position. She has been an invaluable part of the agency's inner workings for a number of years and has shown the kind of talent and skills we need to keep moving forward. The board is confident that Ms. Thacker will be a wonderful executive director."
Posted at 8:35 am in
News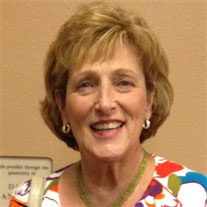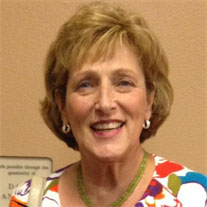 It is with deep sorrow we announce the passing of our board member, colleague, and friend, Ms. Judy Clark.
Ms. Clark diligently served as a board member with Big Sandy Area Community Action Program since 2010 years and served as treasurer for five years. Her enthusiasm for Community Action, particularly the Head Start program which she was a part of for many years, and her concern for the health and welfare of eastern Kentucky families was truly an example to us all.
We have lost a friend and the Big Sandy Community has lost a tremendous ally in the fight against poverty.
So it is with a heavy heart that we share Ms. Clark's obituary.
Judith L. Clark 70, of Pilgrim, Kentucky passed away Monday, May 30, 2016 at Kings Daughters Medical Center in Ashland, Kentucky. Judy was born on December 9, 1945 in Williamson, West Virginia to the late Chester Sr. and Beatrice Whittman Brown. In addition to her parents, she is preceded in death by her husband, James T. Clark and two brothers, Corky Brown and Terry Brown.
Judy is survived by her three children, James Bowie (Delia) Clark of Inez, Kentucky, John David (Melinda) Clark and Lisa Ann Clark both of Lexington, Kentucky along with one granddaughter, Abbie Clark. She is also survived by two siblings, Chester Brown Jr. of Cattlesburg, Kentucky and Jenny BeDilion of Beauty, Kentucky and half-brother, Carl Maynard.
Funeral services will be held at the Inez First Baptist Church in Inez, Kentucky on Thursday, June 2, 2016 at 11:00am with Sam Schmidt officiating. Burial will follow at the Clark Family Cemetery in Inez, Kentucky. Friends may visit at the church on Wednesday, June 1, 2016 from 6:00-9:00pm. Arrangements are under the direction of the Richmond-Callaham Funeral Home, Inez, Kentucky.
Our thoughts and prayers are with Ms. Clark's family in their time of sorrow. Her family has created a Life Tribute webpage to allow everyone to share their memories of her.
(http://www.richmond-callaham.com/obituaries/Judith-Clark-4/)
She will be missed.