Posted at 10:16 am in
News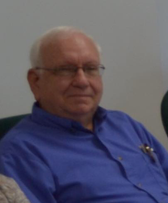 It is with great sadness that we share the news that our beloved friend and Vice Board Chair, Burnis Patrick, has passed.
Burnis was very much a man of his community and served with Big Sandy Area Community Action for a number of years. His leadership, careful eye, and sonorous voice touched many lives and rippled out across the region. Our agency is better, stronger for having him be a part of it.
Our hearts and thoughts are with his family and our condolences go out to his friends, neighbors, and community. Burnis was a wonderful man and he will be missed.